Here are some concepts for Shadow Jones' girlfriend Silhouette. She gets possessed along with the other creatures when the light demons attack, which is what drives Jones to take action in the first place. He spends the whole game chasing after her and trying to snap her out of it.

She's been the easiest
of any character to design so far. I figured out the look I wanted pretty quick, I just need to lock down the a bit before doing any in-game drawings.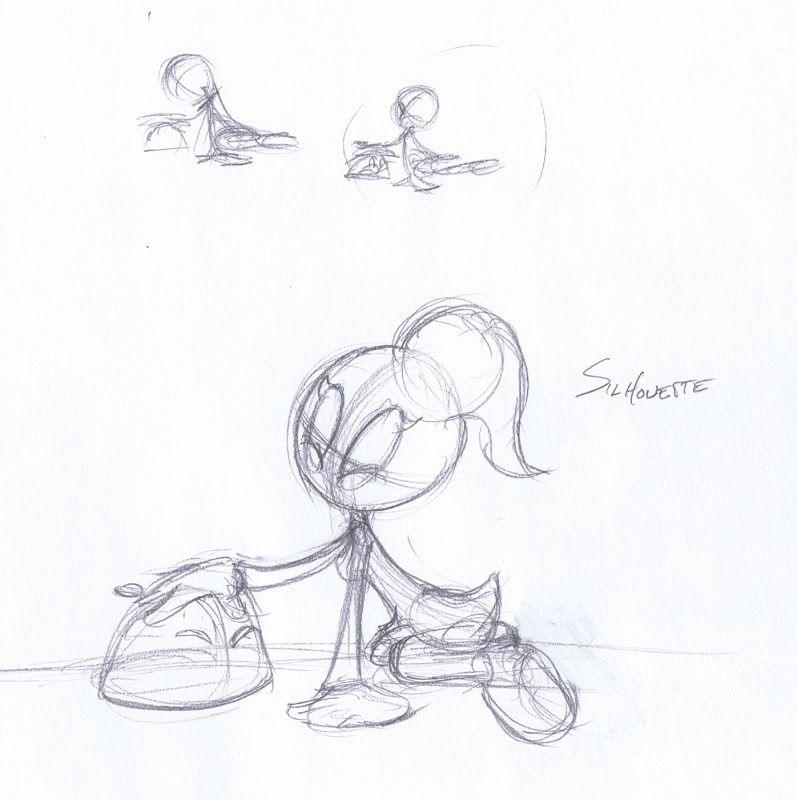 That's it for now. I'm off to work some more.